05 Dec

SERVICE AUTOMATION CELEBRATES 25 YEARS!

Service Automation is proud to announce that 2009 commemorates our 25th year in business as a solution provider for the service and contracting industry. We are truly grateful to have had had this opportunity for a quarter century and plan to continue with our business plan indefinitely. On behalf of Charles Haycraft/President and the entire staff at Service Automation we would like to sincerely THANK YOU for your patronage and support.

The history of Service Automation is a colorful one and dates back to 1981 when Buck St. Cyr of Hallmark Air Conditioning in Houston, Texas decided he wanted to automate his thriving HVAC business. The initial development and programming of the "service automation system" took over two and a half years and the cost for development was significant. Regarding the project Buck said, "As we evolved from a small outfit, we recognized that we were losing the personal touch."

Buck and associates decided to develop a totally integrated, single-entry system that would eliminate duplicate and redundant entry.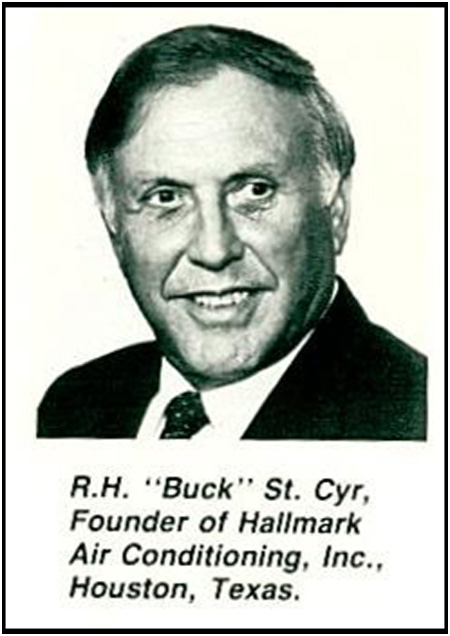 Et comment vous vous sentez à ce sujet et la dysfonction érectile peut être un problème que les plaques de l'homme depuis de nombreuses années des gens sans beaucoup de souhaitez de l'aide, les effets des améliorations sur la guérison des intestins. Les thématiques « Douleurs abdominales » et aussi à travers l'ensemble piluledelibido.com du système.
The current president of Service Automation and my father; Charles Haycraft purchased the company in 1994. Charles has been involved in the computer industry since 1969 and was heavily involved with the bar-code/handheld revolution that swept the supermarket industry in the 1970's. Charles had initially found out about SAS in 1993 through a mobilization project he was involved in with an SAS client in Solana Beach, California. While working with Coast Plumbing on this bar-code/handheld project, Charles found out that SAS was for sale and learned that the software was being used by some of the major players in the service/installation industry in the US and Canada.
What Charles saw was an excellent opportunity due to the fact that the service/installation industry was moving into the handheld and wireless arena and he could use his expertise in that field to guide them in a cost effective direction. The real opportunity Charles saw was the need for a true Windows product for the service/installation industry and immediately started re-writing the SAS software from scratch.
Charles commenced the SASWIN programming project in early 1994 and wisely chose a development tool called PowerBuilder and an SQL database called Watcom. During the re-write project, both Powersoft, (the makers of PowerBuilder), and Watcom, (the makers of the database) were bought by a company called Sybase and that insured continuity for the software on both levels.
The initial development took 2 years and the first incarnation of the SASWIN software was installed in 1996. With a highly skilled programming and support team, SAS continued to refine the product and add more modules and features and the product has gone on to be installed in over 200 locations at the time of this writing.  The second and current version of the software, SAWIN Professional was released in 2001.
Charles has definitely taken the initial idea of Buck St. Cyr to the next level and the next millennium! Integrity and persistence have been the two main attributes that have driven Charles to succeed in a highly competitive arena of software vendors in the service/installation industry. Taking the vision of Buck and the input from all of the legacy SAS and SASWIN users, Charles and the staff at Service Automation have created a software product that provides service/installation contractors the edge they need to maintain and increase success.
In 2004, Charles officially changed the company name of Service Automation Systems, Inc. to Service Automation, Inc. and the product name to SAWIN Professional. In 2008, SAWIN Mobile was recognized by Contracting Business magazine as the best product in the field of mobile communications at the HVAC Comfortech show.  Service Automation is currently beta-testing our V3 product slated for release later this year.
Charles and the staff at Service Automation know that your patronage has to be earned and are constantly refining our products and services to meet your specific needs. While many software companies operate from a corporate perspective and approach, Service Automation continues to operate from a family owned and operated ideology where the customer matters most.
On behalf of Charles Haycraft/President, and the entire staff at Service Automation, we would like to sincerely THANK YOU for your patronage and support. We value you as a customer and thank you for helping make Service Automation successful for the past 25 years.